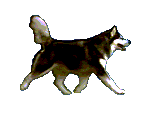 Forever Fosters are dogs that no one wants to adopt. They might be seniors and considered too old by most adoptive families. Some have terminal medical conditions and consequently, no one wants to adopt them for that reason.
But we feel that they deserve a loving home despite their problems. So these special ones become "Forever Fosters." This means that they live the remainder of their lives with their foster family but in the Husky Haven "Forever Foster" program. The foster family provides a loving home for the special dogs to live out the remainder of their lives.
But these special dogs need YOUR help with their medical bills. Each of the "Forever Fosters" needs a sponsor for their veterinary bills.
Sponsorships may be one time donations or timed payments to help cover the costs of medical care, treatment recovery, or housing. Our adoption donation cannot begin to cover the average rescue cost for many dogs and your financial support is needed.
If you would like to give a one time donation for a Forever Foster please click on the Sponsor Me! under the dogs picture, note which dog you wish to help, or specify the type of treatment you wish your donation to be used, on the Payment For line. If you wish to make a recurring donation of $20.00 a month to help pay for food and medicine, please click on the Subscribe button.
General fund or unspecified donations will go to the dogs that need help most at that time. ALL donations are appreciated, regardless of size.
Sponsors will get their name on our website and updates on the dogs progress.